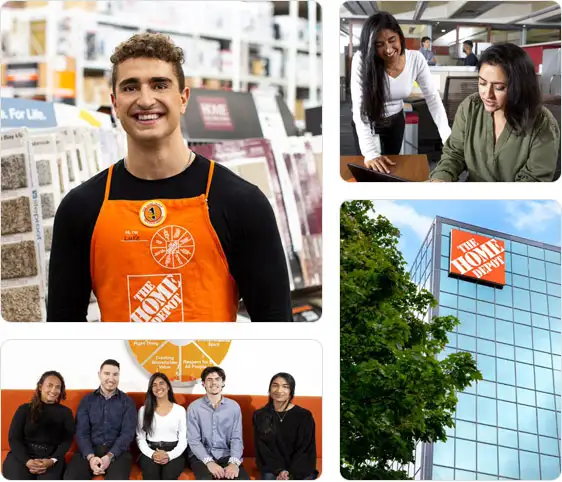 BUILDING STRONG, SUSTAINABLE COMMUNITIES
The Home Depot strives to be the best corporate partner possible in our communities. We make positive contributions as a neighbour, an employer, a retailer and as a profitable investment opportunity through the successful and strategic operations of our company.
TEAM DEPOT

Giving back is a core value at The Home Depot and is a passion for our associates. Through Team Depot, our associate-led volunteer program, The Home Depot associates are encouraged and empowered to take a leadership role in the community.

From updating a youth shelter with a fresh coat of paint to improving storage solutions at a local transitional home to enhancing outdoor spaces, our associates work with local charities to improve the homes and lives of thousands of deserving Canadians in need.

Learn more about The Team Depot

AWARDS & RECOGNITION

THE HOME DEPOT CANADA FOUNDATION

The Home Depot Canada Foundation was established in 2008 to expand The Home Depot Canada's commitment to giving back to the communities it serves. As a private Canadian charitable organization, the Foundation brings together volunteerism, do-it-yourself expertise, product donation and monetary grants to meet community needs.

Visit The Home Depot Canada Foundation to find out more.